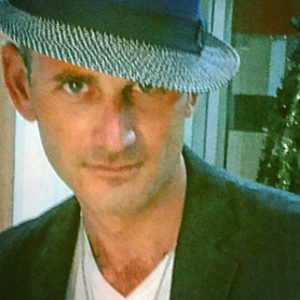 Samuele Colombo, in arts Samuel Colombo, is a 30 years old entrepreneur and international artist, singer and songwriter of Italian origin, Founder of 'Solidarity' volunteer organization for social projects in support of life.
The life of Samuel Colombo is coloured by experiences that have contributed to his moral, mental and spiritual growth.
His father, a prestigious Director of the Lombardy Region, introduced him when he was very young to the political world.
Samuel Colombo started being Responsible for "Forza Italia" Party in his University – IULM in Milan.
Subsequently he was Coordinator for his town Bussero (MI) for the Party and town Councillor.
He was also a mediator for political affairs for the eastern province of Milan for an important Senator.
He organized meetings, dinners for mayors, honorables, town and district councillors and members of Government.
Eventually Samuel Colombo was a candidate for Mayor of his town.
After graduating in Communication on a thesis in Subsidiarity and Lombard Region Welfare with his relator Professor Paolo Del Debbio, important journalist and Italian television anchor, and Masters from University − IULM of Milan, he had different working experiences:
He had his first working experience in "Promos", special company of the House of Commerce in Milan that internationalizes small and medium enterprises. At that time Samuel had refused to go to Rome to have a working experience for the Ministry of Social Welfare.
He worked at "Sicom", one of the great and important event−marketing agencies in Milan, always being fascinated by show business and actively being involved in show business even as a child.
Subsequently, he worked at "Aler Milan" which is an important participating society of the City of Milan that manages and builds houses for low income earners. There he held different responsabilities, among which he was building manager, charged with the duty of relating with tenants, trade unions, politicians, the office of the General Director and that of the President.
Ultimately, he decided to risk something of his own, his own society, even in an economic crisis. He has always loved challenges in his life. He has always placed concrete objectives to achieve, little by little. He has owned a social services and event planning company. One recalls the great event he organized in Milan: Solidarity Talent Festival where politicians, artists of international fame, directors of orchestra, dance instructors of great and prestigious schools and Academy in the world, TV personalities, world ballet champions, Caribbean dancers, etc. gathered.
Let's come to show business now. From his youth he organized different shows, took music and vocal lessons, lessons in saxophone, piano and dancing. He has produced different theatrical shows. Following that, he has organized numerous events with his band in the great and prestigious Clubs in Milan.
A truly fine artist has become a professional singer, dancer, songwriter and producer.
In short, he is a true and real showman.